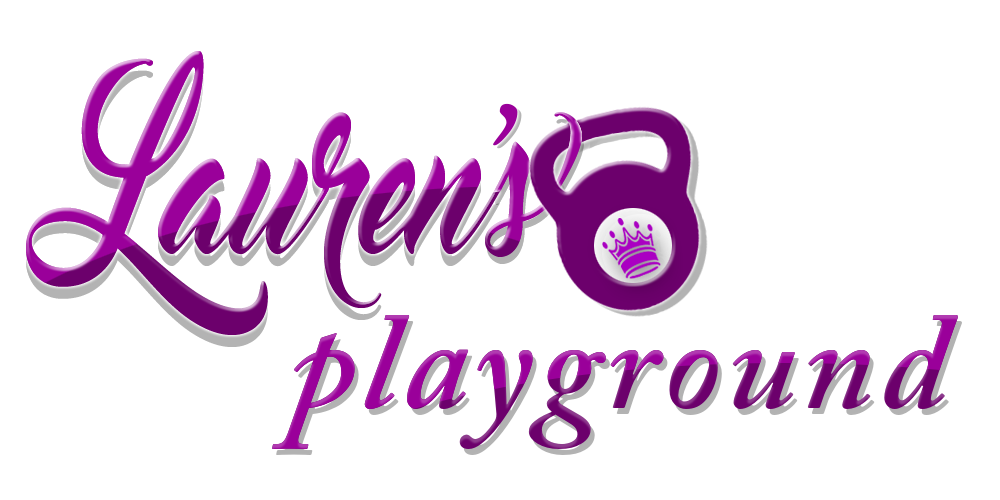 Welcome to my page! I'm so excited to have you here. I have had the honor of helping thousands of people literally transform their entire bodies from head to toe. These transformations also created life changing experiences.
If you're here for Lauren's Playground, the online virtual kettlebell fitness gym and community, unfortunately we just closed registration for the rest of 2020. Never fear we still have options and in the mean time, make sure you're on our waitlist so you don't miss out on the next opening.
As of now we still have our Premium Membership open, which is our live classes taught both in person and via Zoom for people worldwide at On The Edge Fitness. The Monthly Premium Membership does include an access pass to Lauren's Playground as well. You can sign up below.
The other options to get you on your strength and fitness journey is using our many digital downloads, programs, videos, DVD's, live workshops, and coaching services that we offer. You can learn more about that above through the navigation bar.
If you're wondering what Lauren's Playground is and why you will want to get on the waitlist. It's a results driven online kettlebell fitness gym that has helped hundreds of people all over the world become strong, lean, fit, and age beautifully. In fact some of our women who are over 60, look younger now than they did years ago. Women who've had many kids look and feel better now than pre-pregnancy days, due to the most effective and simple kettlebell workouts provided. The body physique changes are undeniable.
Lauren's Playground online community has been successfully changing lives now for over 4 years.
In addition to getting our exercise we have an incredible and supportive community. Lauren's Playground has an amazing private Facebook Group. Hope to see you on the Playground! This will be the best decision you've ever made! Watch!
If you'd like to learn about me you can read more here
WHAT'S INCLUDED IN EACH LEVEL? PLUS BONUSES
WHEN YOU JOIN AT THESE LEVELS
BASIC LEVEL INCLUDES:  Full Access to Lauren's Playground! Plus invitation to One Live Virtual Class or Pre-recorded Live per week. Member Discount 15% off on all online coaching services, workshops, and products.
WARRIOR LEVEL: Everything Basic Level has + 1 Bonus 30 min coaching session ($89 value)
PREMIUM LEVEL: Everything Basic Level has + UNLIMITED Access to all Live and Pre-recorded Fitness Classes + 1 Bonus 30 min coaching session ($89 value)
Premium On The Edge Fitness Classes are generally Monday, Wednesday, Thursday, Friday and Saturday at 9a.m. Pacific Standard Time.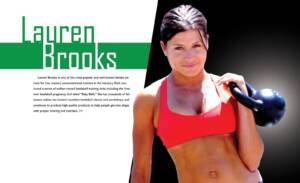 If you're not ready for Lauren's Playground Take 60% off any Kettlebell Fitness DVD's with code: 60off. If you want access to downloads and programs take 50% off with code: lauren50
SEE YOU ON THE PLAYGROUND!
WHY JOIN LAUREN'S PLAYGROUND?
Lauren's Playground has been open and growing since June of 2016. Inside the playground you will find 40+ programs (more continue to be released) designed for all levels of fitness. Online Workshops and Live Class options have now been added! Most of the programs are based around kettlebell movements, but you will find some other fun educational fitness and nutrition courses as well.
We cater to everyone who is choosing to be a stronger and a healthier version of themselves. We have new moms, grandparents, working professionals, dads, fitness instructors, and anyone who wants to be a part of a supportive and motivating community. The follow along videos, downloadable written workout programs, educational videos, can all be accessed from any device. Many of our students (even those who are not comfortable with anything that has to do with technology) accessed the playground videos many different ways. It can be as simple as accessing it from your phone, laptop, iPad, computer, or hooking it up to you big screen, using airplay, casting it, or pulling it up through a SmartTV browser. The creativity our students from ages 25-80 years old has shared is truly amazing!
Now let's get to the WHY! How about I let my students tell you. Here are some words from a few raving students. Scroll to the bottom to join now!
WHAT'S INSIDE LAUREN'S PLAYGROUND?
Here's a quick very brief screen share video with me talking a bit about some of the programs you will find and how it works. Can't give it all away because it would spoil part of the fun of exploring through all of the detailed programs and options.