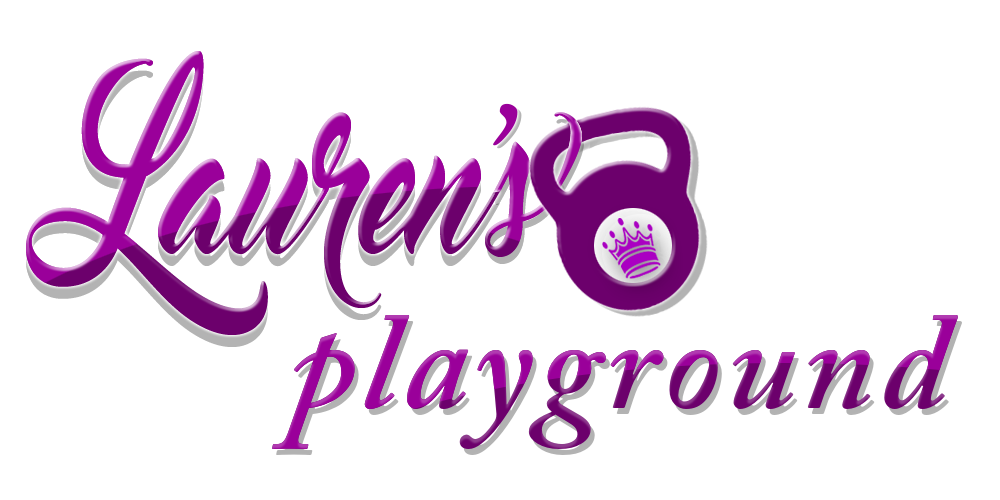 WE ARE OPEN!!!
We also just added the Quarterly option (for 24 hrs) that you'll find below. 
Happy Summer and even more exciting the doors  are now open  to Lauren's Playground!
We will have the doors open for just a few days so you can join the masses in finally getting to your fitness dreams! 
MAKE SURE NOT TO MISS BECAUSE ONCE WE CLOSE, WE DON'T OPEN UNTIL 2022!
Lauren's Playground is celebrating it's 5th year now of being open! We have had the most incredible transformations of people of all ages and walks of life you can possibly imagine!
What is Lauren's Playground? It is a results driven online kettlebell fitness gym, with hundreds of hours of workouts, videos, and programs to choose from for all levels. You can access 24/7 from any device.
LP has transformed hundreds of people all over the world, just like you to become strong, lean, fit, and age beautifully. In fact, some of our over 60 members, look younger now than they did years ago!
Women who have had many kids look and feel better now than pre-pregnancy days, due to the most effective and simple kettlebell workouts provided in Lauren's Playground.
Lauren's Playground online community has been successfully changing lives now for 5 years and her programs for 17 years! Our member's body physique and strength changes are undeniable.
Before LP, Lauren's world renowned Kettlebells DVDs, programs, and book changed thousands of lives!
In addition to getting our exercise we have an incredible and supportive community both within Lauren's Playground and through an amazing private Facebook Group that you can join when you're a member.
You will not regret joining Lauren's Playground where you will have access to the BEST programs, videos, and workouts for YOUR level, that you could ever imagine! I made a little video below that will show you what you can expect when you become a member. (A new one is coming soon because we've upgraded since January of 2021)
Hope to see you on the Playground! This will be the best decision you have ever made!
Watch! The Secret to Strength and Fat loss with Kettlebell Training along with a tour inside Lauren's Playground.
If you'd like to learn about me you can read more here
p.s. If you don't have a kettlebell yet, don't worry. You can begin with just your body weight or use a dumbbell.
Susan (at almost 61) has lost 13 pounds and can do 6-7 pull ups at since joining Lauren's Playground.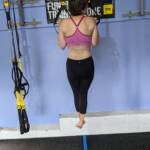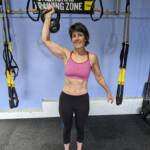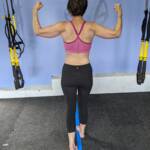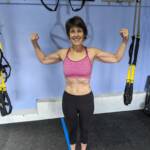 "Then I joined the Playground, I tried all the programs, keeping track of my poundage and my body's response to the workouts. Ultimately I realized that as I aged my body loved heavy kettlebells and tired from too much conditioning, which gave me no problem when I was younger. Because of this, I started Slow Strength Metabolic Conditioning (SSMC) the beginning of 2021, focusing on the strength portion of the workouts. I have completed 21 weeks (this is my third time through the 8 week program) and I am unbelievably happy with my increased strength and changed physique. Most importantly I feel very strong, in charge of my body and concern free about growing older.
The Playground's programs, Lauren's daily feedback and encouragement and the awesome members support are crucial to my success and joining was one of the best gifts I gave myself.
 I encourage everyone to try kettlebell training. Lauren has so many streaming videos that can be easy downloaded and the form pointers and demonstrations she gives will help you feel comfortable right away. Hopefully I will see you in the Playground!"  Susan C.
"WORTH EVERY PENNY! I'm an avid home exerciser and have tried many different kettlebell dvds and instructors and Lauren is hands down my favortie. I initially hestiate through to sign up for a recurring membership but then I decided to give it a try and boy am I glad I did. 
The content is exceptional! It feels like you're taking classes right there with Lauren. New content is added frequently and the facebook community. is great! Without a doubt this is one of the best fitness purchases I've ever made!  Gail L
"Joining Lauren's Playground has been one of the best decisions I've made in the past five years!
My three sons were all born within four years, and we live in a fifth-floor walkup: when friends and family come over, they always joke that we "don't need to work out!"
But they were wrong: what I found was that when I didn't do regular strength training, I would get injured just going about my day to day routine. Hauling toddlers, schlepping groceries and diaper bags, and taming tantrums are all much easier with a strong and healthy body! But I definitely didn't have time to get to a gym with any frequency. After getting tired of back spasms, I joined Lauren's Playground.
What I love about the Playground is that it's so flexible. When life is crazy with work, school, travel, sick kids, etc – a five-minute workout keeps me going! When things settle down a bit, I can commit to a full program such as Rock Solid or Lean Body, and I really see the results. When I'm sick, exhausted, or injured, I focus on mobility and flow workouts. There's always something that fits my current need. What's more, I'm mentally much better able to handle the day-to-day ups and downs when I get at least a quick workout in. Lauren's programming – with her excellent coaching about form – keeps me on point, healthy, strong, and centered.
At almost 40 years old, I'm feeling as good physically as I did when I was a college athlete training many more hours each week. And I'm strong enough to carry the weekly groceries for three growing boys up to the fifth floor without any problems. I'm looking forward to staying strong with Lauren's workouts through this next phase of my life.  Thank you, Lauren!"  Shannon O'Grady
"At 50 I feel better than I have felt since I was in peak shape at 25!
You empower women Lauren and I love that about you! All I do is Lauren Brooks videos and I've lost a ton of weight after giving up working out for years. It started with buying Ultimate Sculpt DVD, been hooked ever since. 
Thanks Lauren for being such an inspiration." Lisa C
"I started with the squat challenge and love it and am now a member of Lauren's Playground. She has helped me keep active and strong through chemo and pre and post surgery for stage 3 Ovarian Cancer. So very grateful to have this resource." Bune Carter-Daly (almost 60 and can do pull ups now)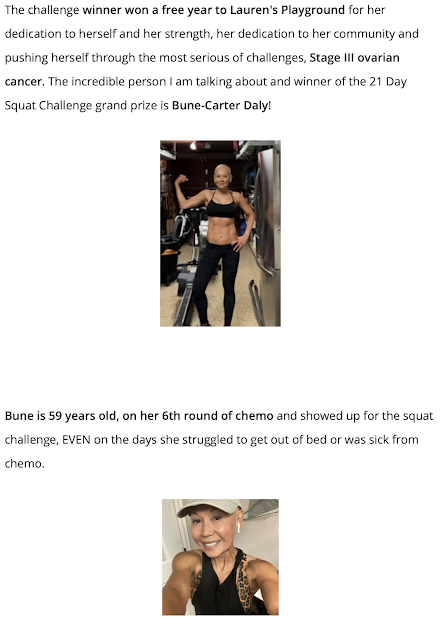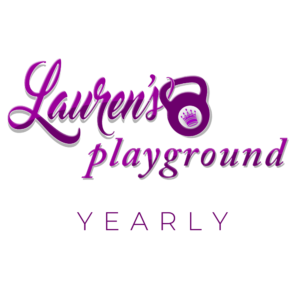 YEAR ACCESS PASS $397

YEAR ACCESS

Will renew every year
Please allow up to 24 hours to receive
your private access code to LP
to the email address you purchased with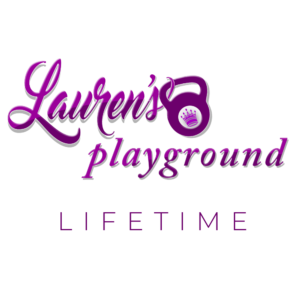 LIFETIME ACCESS

LIFETIME ACCESS
BONUS - 30 min private coaching session with Lauren Brooks
Please allow up to 24 hours to receive your access code to LP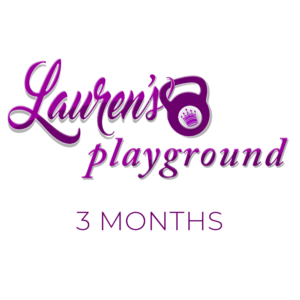 QUARTERLY OPTION $129 (offered only for 24 hours)

Quarterly Option
Please allow up to 24 hour to receive your access code to LP to the email you purchased with.
Quarterly Option - will new each quarter. You can cancel up to 48 hours before your next billing cycle.
Playground members will receive a 15% Discount on any distant coaching service.  Program Design, Nutrition Consultation, Goal Setting. This discount is only for our members.
Playground Members – Get access to a Private Facebook Group Community for extra support and community.
Playground Members – now get a chance to show up live via zoom to a virtual Kettlebell Class taught by Lauren Brooks and her amazing coaches. Get instant feedback. This right here is worth the price of admission.
SEE YOU ON THE PLAYGROUND!
What's INSIDE Lauren's Playground
Featured In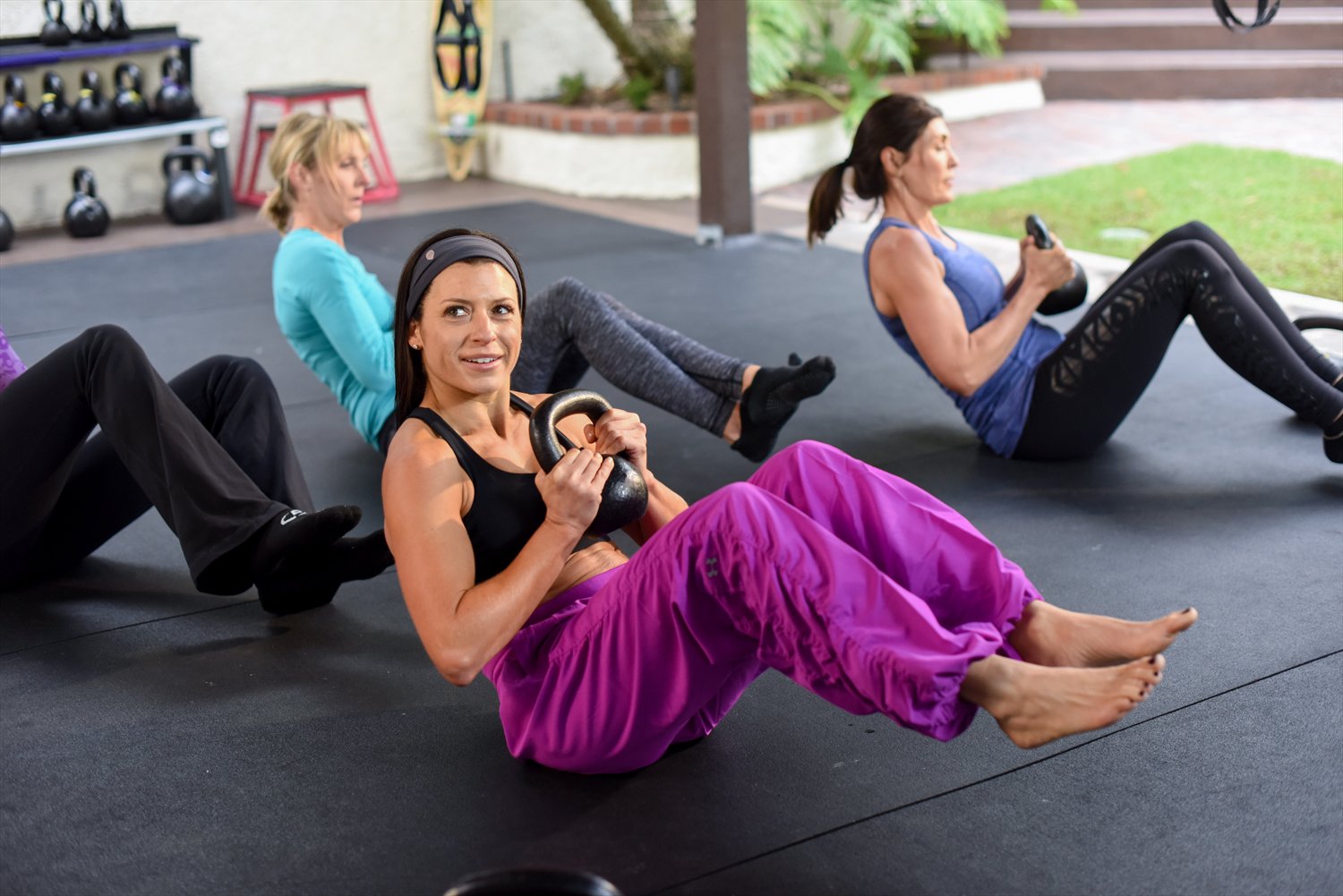 Lauren Brooks' Featured Workouts
Check out Lauren Brooks' latest body-shredding workouts with kettlebells and begin your total body transformation today!

Stream or Download Kettlebell Workouts and Programs
Download or stream for instant access to Lauren Brooks' amazing kettlebell workouts and programs online.

GET A STRONG, SEXY, SCULPTED KETTLEBELL BODY
Whether you're looking to get in better shape, spice up your exercise regimen or challenge yourself with the ultimate high-intensity workout, kettlebells are the perfect tool to take you to the next level. With over 300 step-by-step photos, Kettlebells for Women presents a solid 12-week program packed with exercises that produce unmatched results for:
• burning fat and increasing lean muscle mass
• enhancing balance, coordination and flexibility
• increasing and developing rock-hard core stability
• improving sports performance
• shaping legs, back and shoulders
• firming and lifting glutes
Kettlebells for Women teaches the proper way to do primary lifts as well as variations so you can use kettlebells safely and effectively to transform your current workout into a fun, dynamic program for sculpting and strengthening your entire body.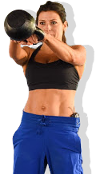 Lauren Brooks' Fitness Challenges
Train with Lauren's Free Fitness Challenges