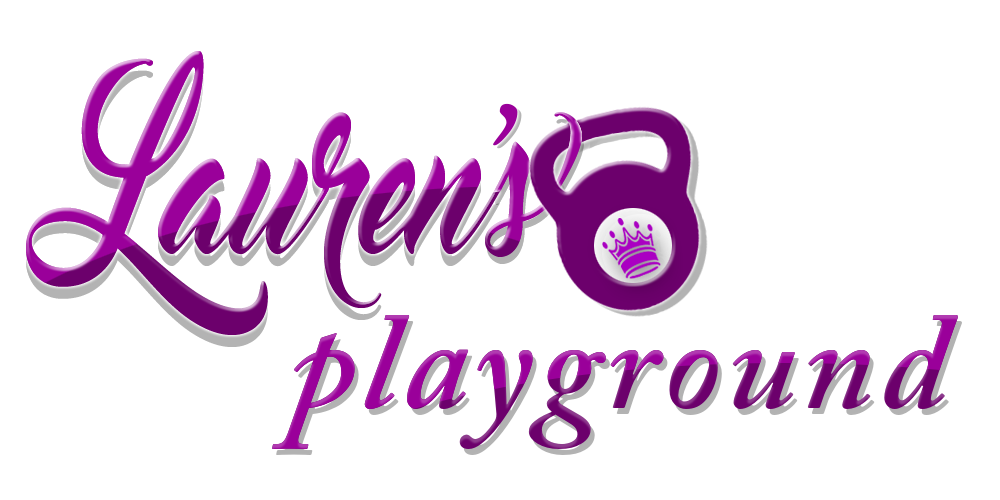 Welcome to my page! I'm so excited to have you here. The count down is on. We are opening the doors on January 21st!
I have had the honor of helping thousands of people literally transform their entire bodies from head to toe. I'm talking about people that felt weak and hopeless. People that were busy and overwhelmed with life. They gave my programming a chance and 15 years later many are now instructors or life long fitness enthusiasts! These transformations also created life changing experiences.
If you're here for Lauren's Playground, the online virtual kettlebell fitness gym and community, registration is currently closed for the rest of 2020. We will be opening up again for 5 days only starting January 21st in 2021. Never fear we still have plenty of options, and in the mean time, make sure you're on our waitlist so you don't miss out on the next opening. Those on our newsletter list get little bonus offers the public doesn't always get.
As of now we still have our Premium Membership open, which is our live classes taught both in person and via Zoom for people worldwide at On The Edge Fitness. The Monthly Premium Membership which are live top notch and transformational interactive classes, that can be done in the comfort of your own home. This Premium membership does include an access pass to Lauren's Playground as well. You can sign up below.
The other options to get you on your strength and fitness journey is using our many digital downloads, programs, videos, DVD's, live workshops, and coaching services that we offer. You can learn more about that above through the navigation bar.
If you're wondering what Lauren's Playground is and why you will want to get on the waitlist. It's a results driven online kettlebell fitness gym that has helped hundreds of people all over the world become strong, lean, fit, and age beautifully. In fact some of our women and men who are over 60, look younger now than they did years ago. Women who've had many kids look and feel better now than pre-pregnancy days, due to the most effective and simple kettlebell workouts provided. The body physique changes are undeniable.
Lauren's Playground online community has been successfully changing lives now for over 4 years. Lauren's Kettlebell fitness DVD's and programs have been changing lives for 15+years.
In addition to getting our exercise we have an incredible and supportive community. Lauren's Playground has an amazing private Facebook Group as well. Hope to see you on the Playground! This will be the best decision you've ever made! Watch!
If you'd like to learn about me and my background, you can read more here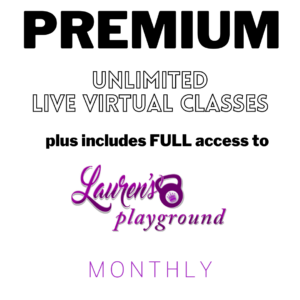 ***OPEN NOW***
MONTHLY PREMIUM - $199 (Valued $279)

MONTHLY + bonus PLAYGROUND
or
4 Months for the price of 3
(Save $199 each quarter)
Will renew monthly or yearly
INCLUDED IN EACH LEVEL
WHEN YOU JOIN AT THESE LEVELS
Premium On The Edge Fitness Classes are generally Monday, Wednesday, Thursday, Friday and Saturday at 9a.m. Pacific Standard Time.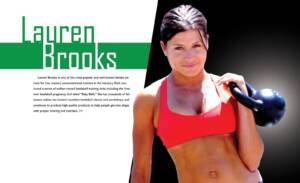 If you're not ready for Lauren's Playground Take 60% off any Kettlebell Fitness DVD's with code: 60off.

SEE YOU ON THE PLAYGROUND!
Featured In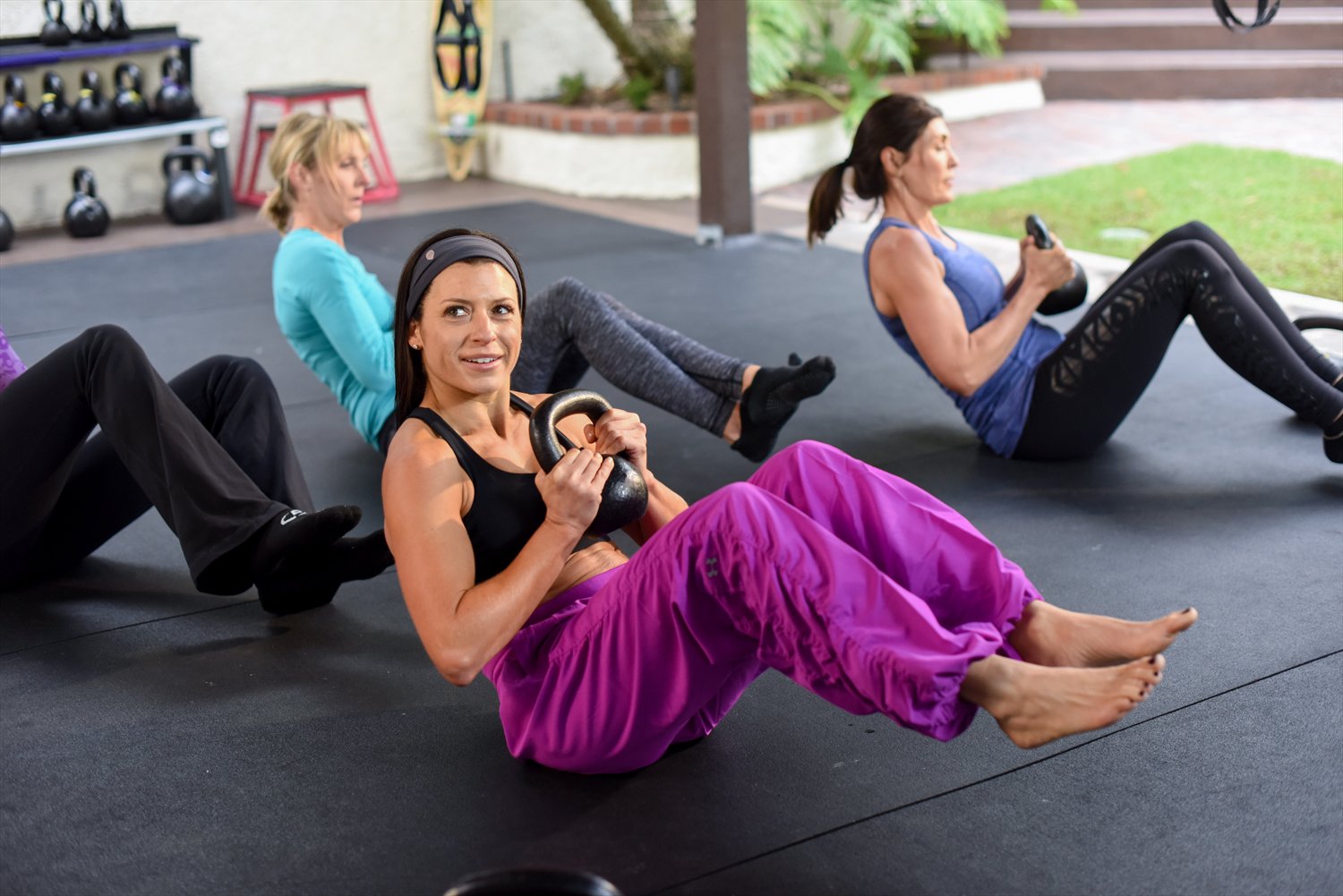 Lauren Brooks' Featured Workouts
Check out Lauren Brooks' latest body-shredding workouts with kettlebells and begin your total body transformation today!

Stream or Download Kettlebell Workouts and Programs
Download or stream for instant access to Lauren Brooks' amazing kettlebell workouts and programs online.

GET A STRONG, SEXY, SCULPTED KETTLEBELL BODY
Whether you're looking to get in better shape, spice up your exercise regimen or challenge yourself with the ultimate high-intensity workout, kettlebells are the perfect tool to take you to the next level. With over 300 step-by-step photos, Kettlebells for Women presents a solid 12-week program packed with exercises that produce unmatched results for:
• burning fat and increasing lean muscle mass
• enhancing balance, coordination and flexibility
• increasing and developing rock-hard core stability
• improving sports performance
• shaping legs, back and shoulders
• firming and lifting glutes
Kettlebells for Women teaches the proper way to do primary lifts as well as variations so you can use kettlebells safely and effectively to transform your current workout into a fun, dynamic program for sculpting and strengthening your entire body.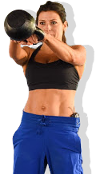 Lauren Brooks' Fitness Challenges
Train with Lauren's Free Fitness Challenges